1. In the top menu, click MANAGE and select MANAGE LEARNERS. Search the learner and click VIEW LEARNER DETAILS next to the learner's name.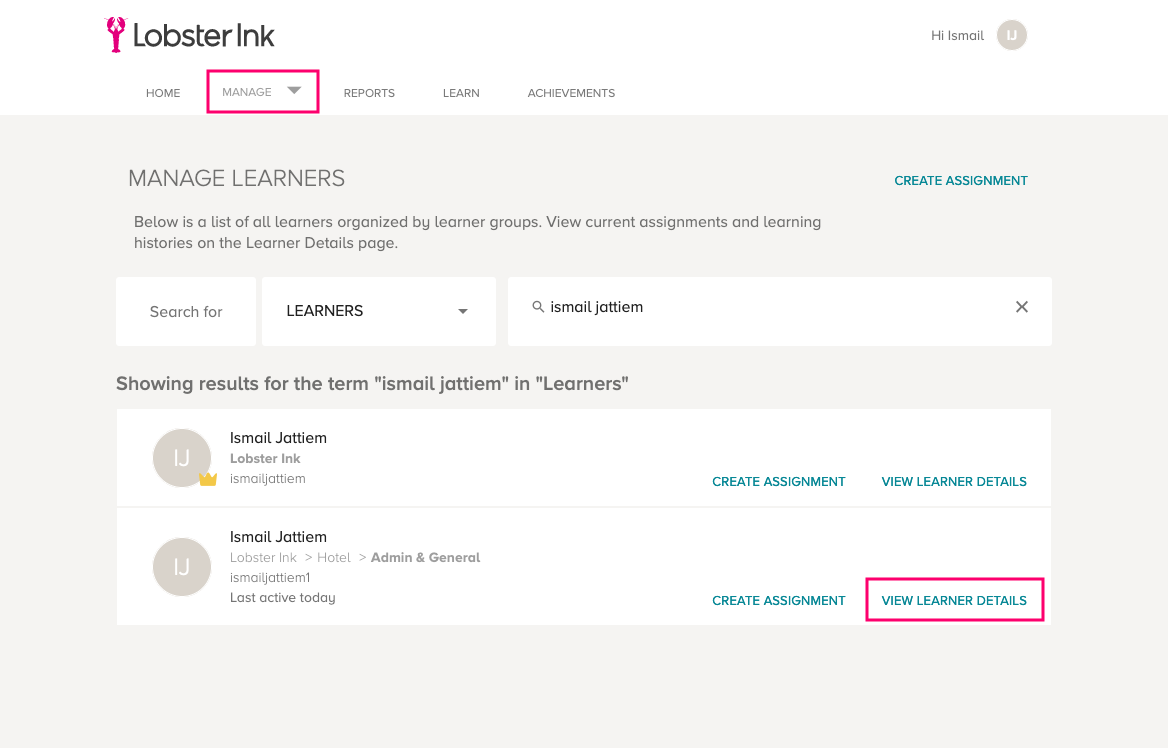 2. Click on the vertical ellipsis next to create assignment and click ASSIGN AS MANAGER.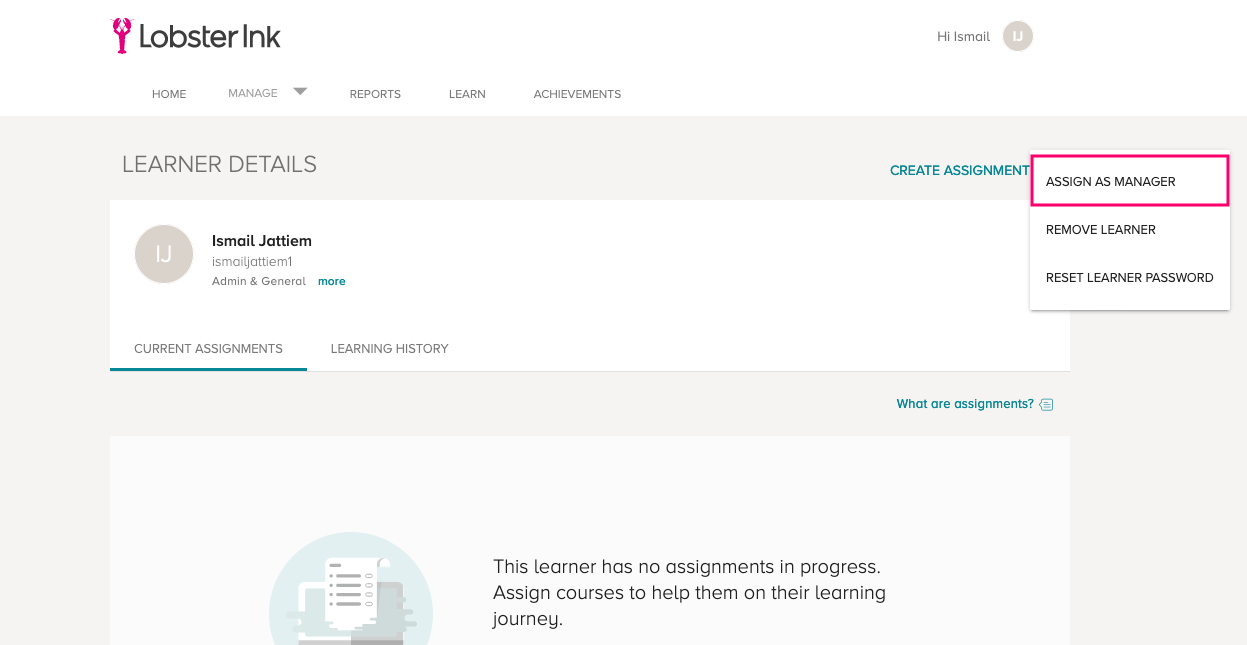 3. Select the additional manager permissions they will have access to.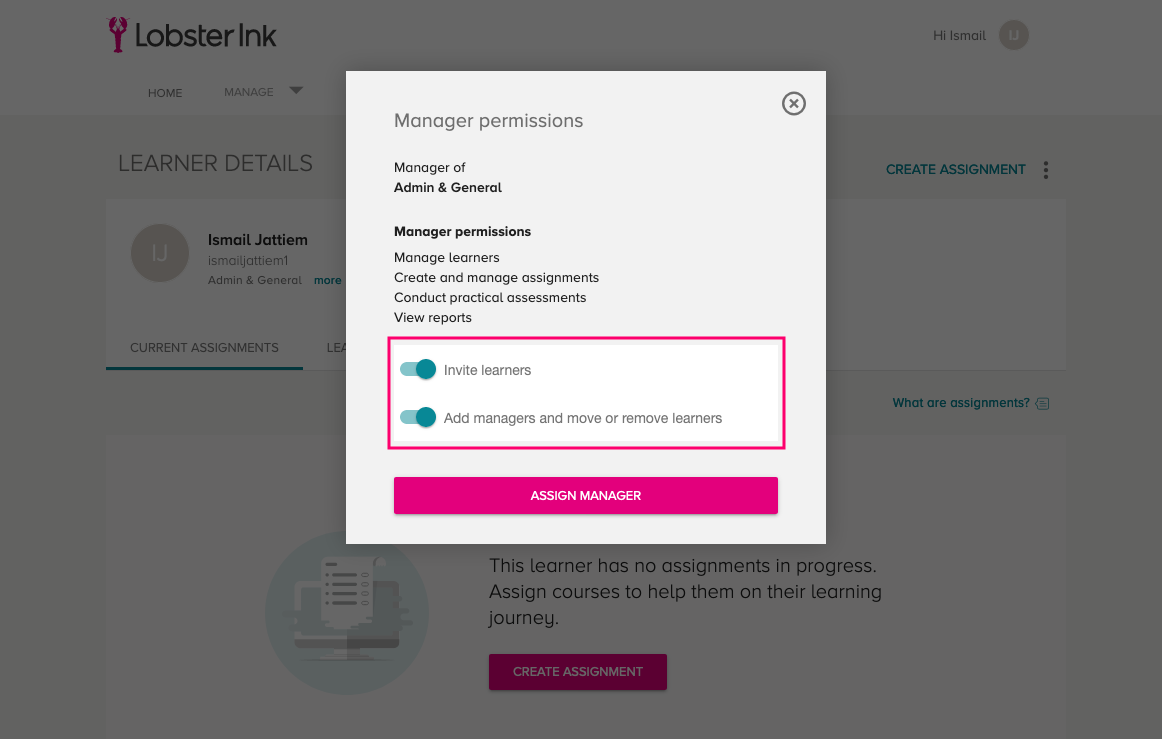 4. Click ASSIGN MANAGER.