Step 1: Navigate to the MANAGE tab and click MANAGE LEARNERS.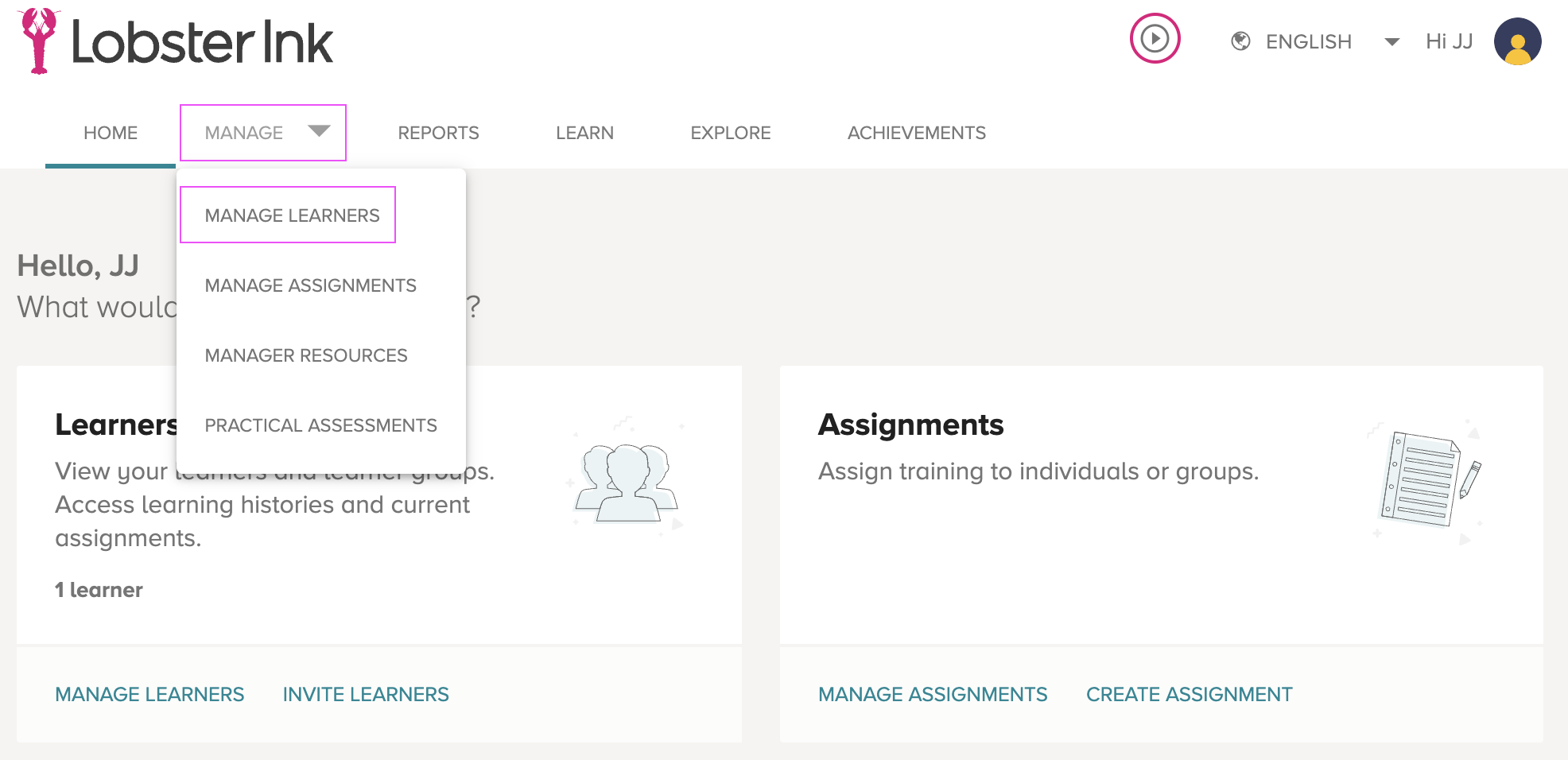 Step 2: Search for the user who requires a new password and click VIEW LEARNER DETAILS.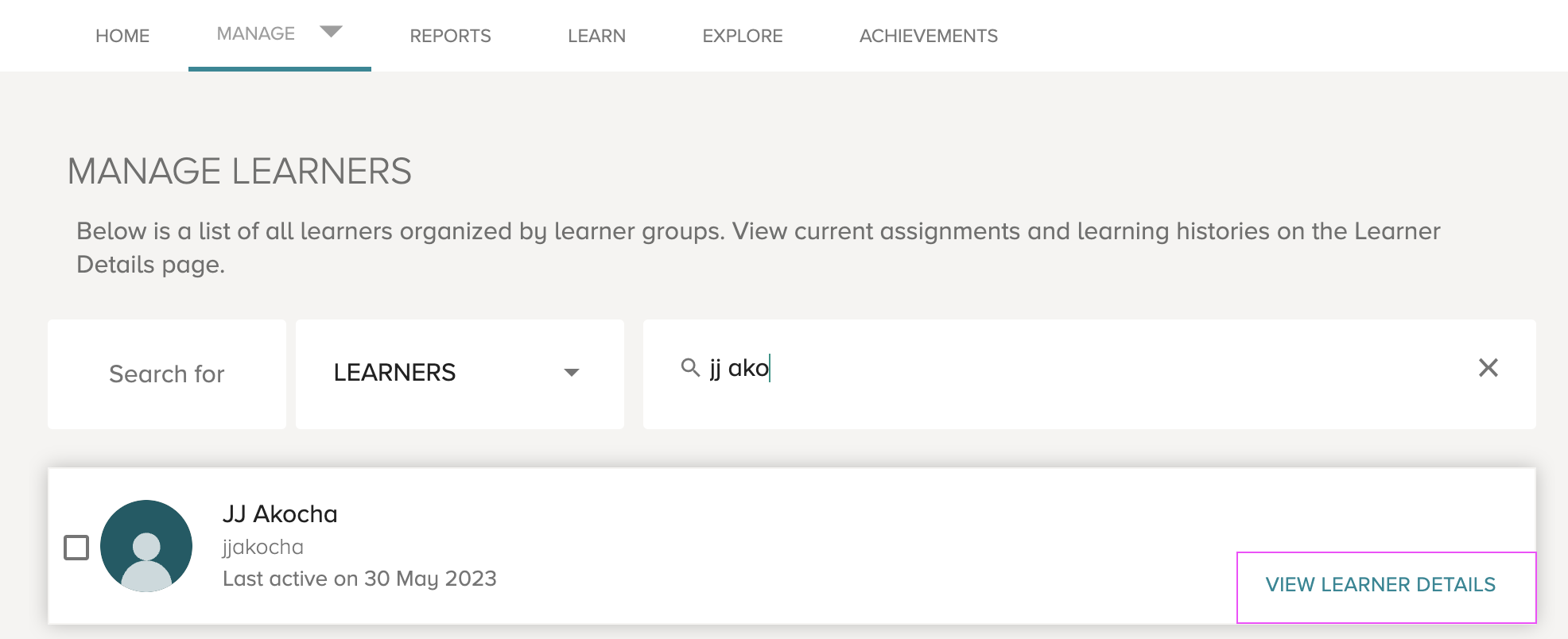 Step 3: Select the vertical ellipsis (three dots) and click RESET LEARNER PASSWORD.

Step 4: Click CREATE PASSWORD.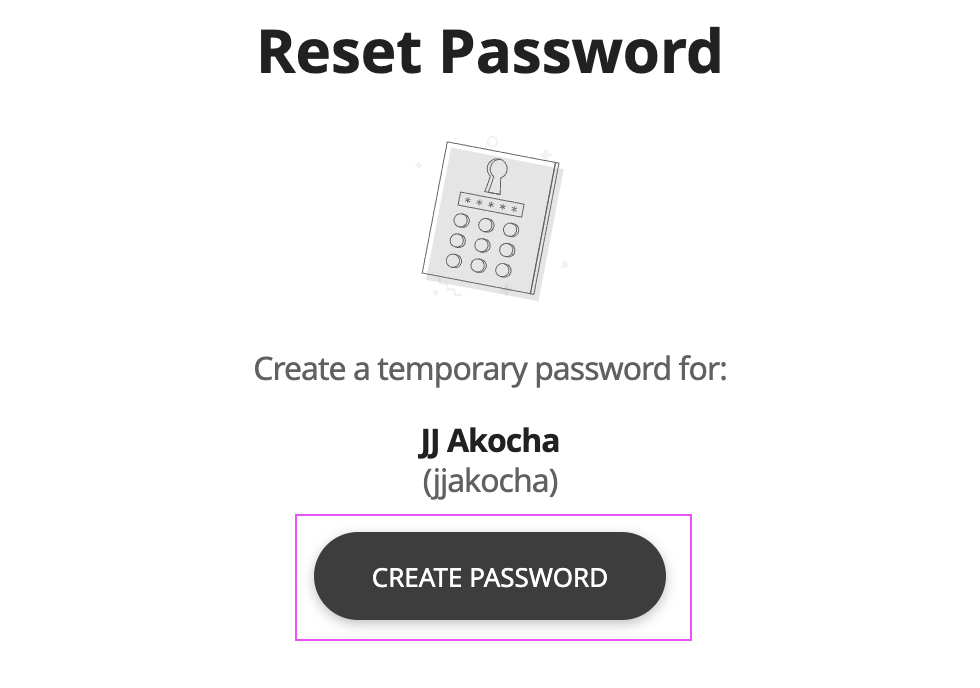 Step 5: To share the temporary password with the user, managers can either COPY PASSWORD or EMAIL PASSWORD. The password is unique per user.