Step 1: In the top menu, click MANAGE and select PRACTICAL ASSESSMENTS. Here you are able to search for learners or courses.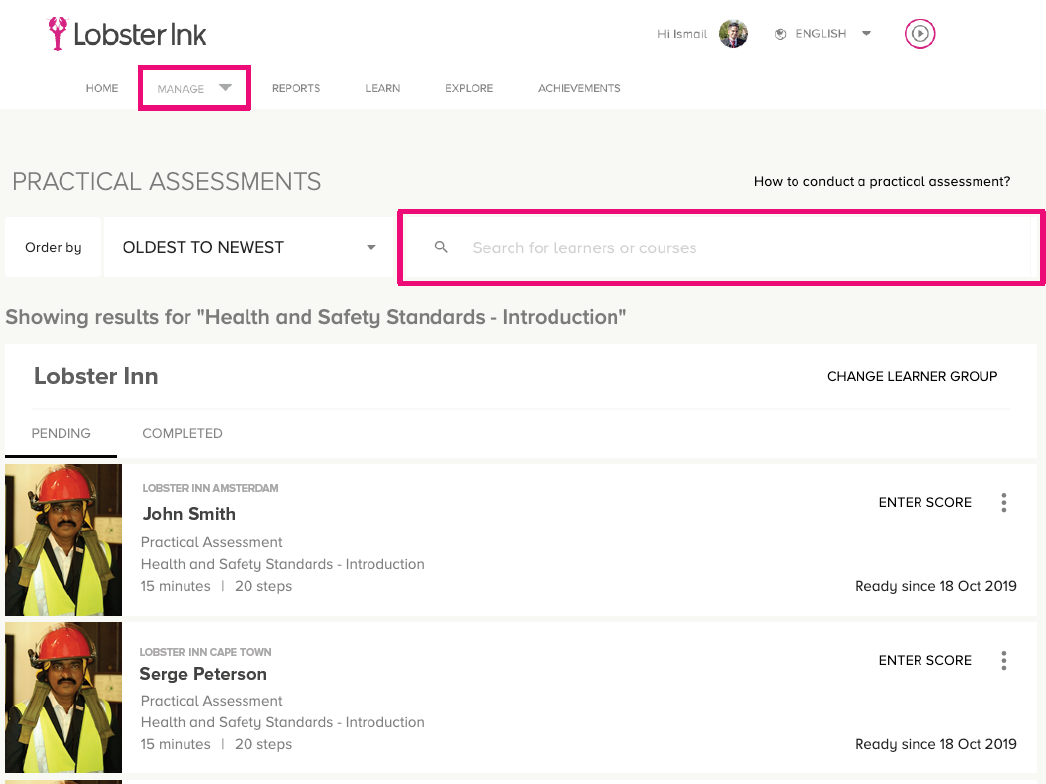 Step 2: To conduct an assessment, click the vertical ellipsis and select PRINT ASSESSMENT to download the practical checklist, whereafter you can select SCHEDULE ASSESSMENT.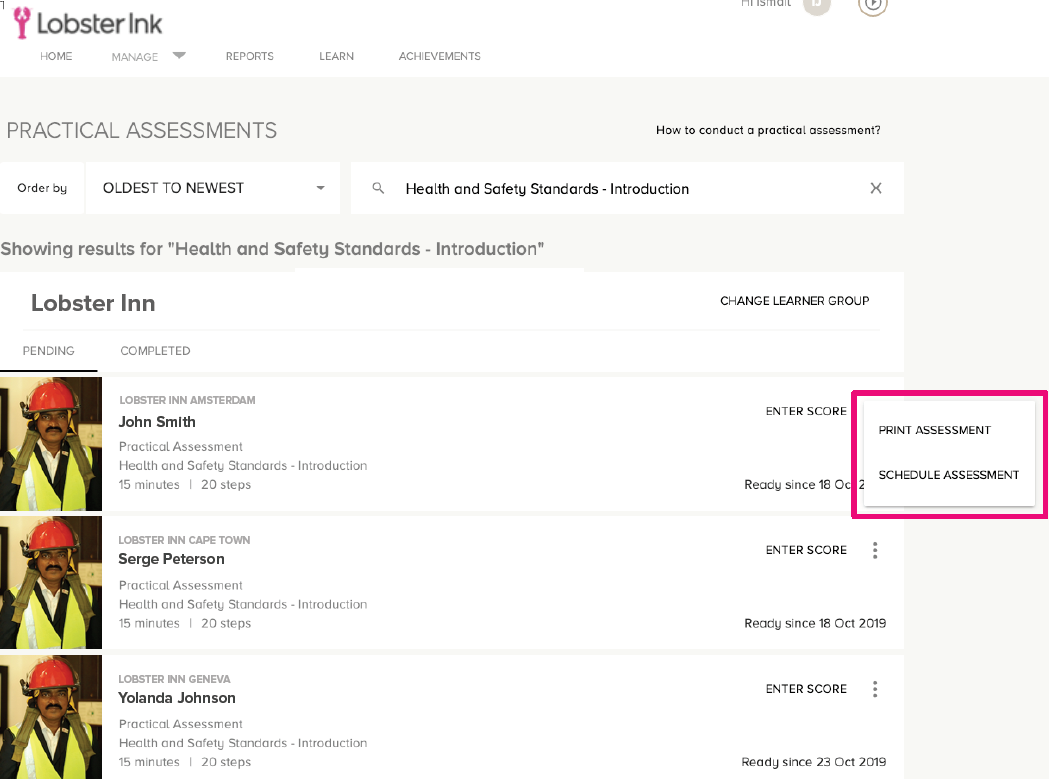 Step 3: After the assessment has been conducted, click ENTER SCORE to capture the assessment score.
Step 4: Enter the assessment score, the date of the assessment and a comment (optional). Click SUBMIT SCORE.