A Learner will receive a certificate once they have successfully completed a Learning Path.
Step 1: In the top menu, click ACHIEVEMENTS as indicated below.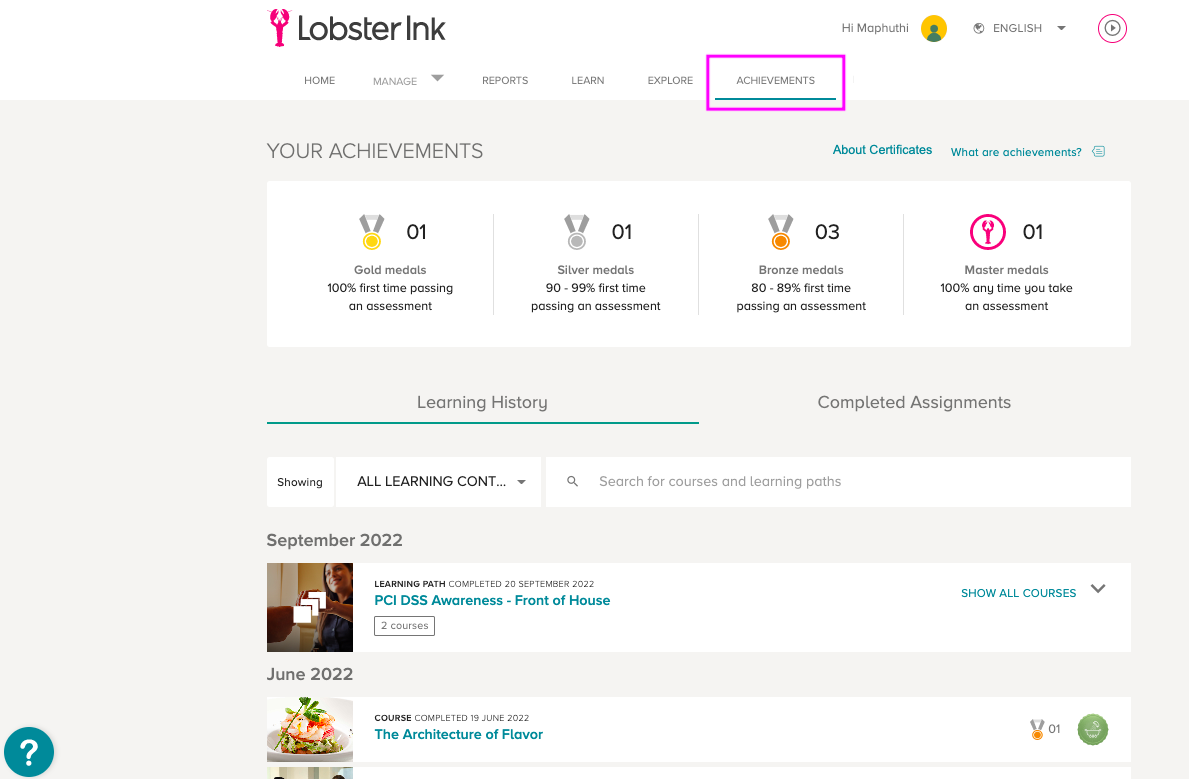 Step 2: Here you will see an overview of your completed courses and Learning Paths with the achieved medals and badges. Click SHOW ALL COURSES on the desired Learning Path.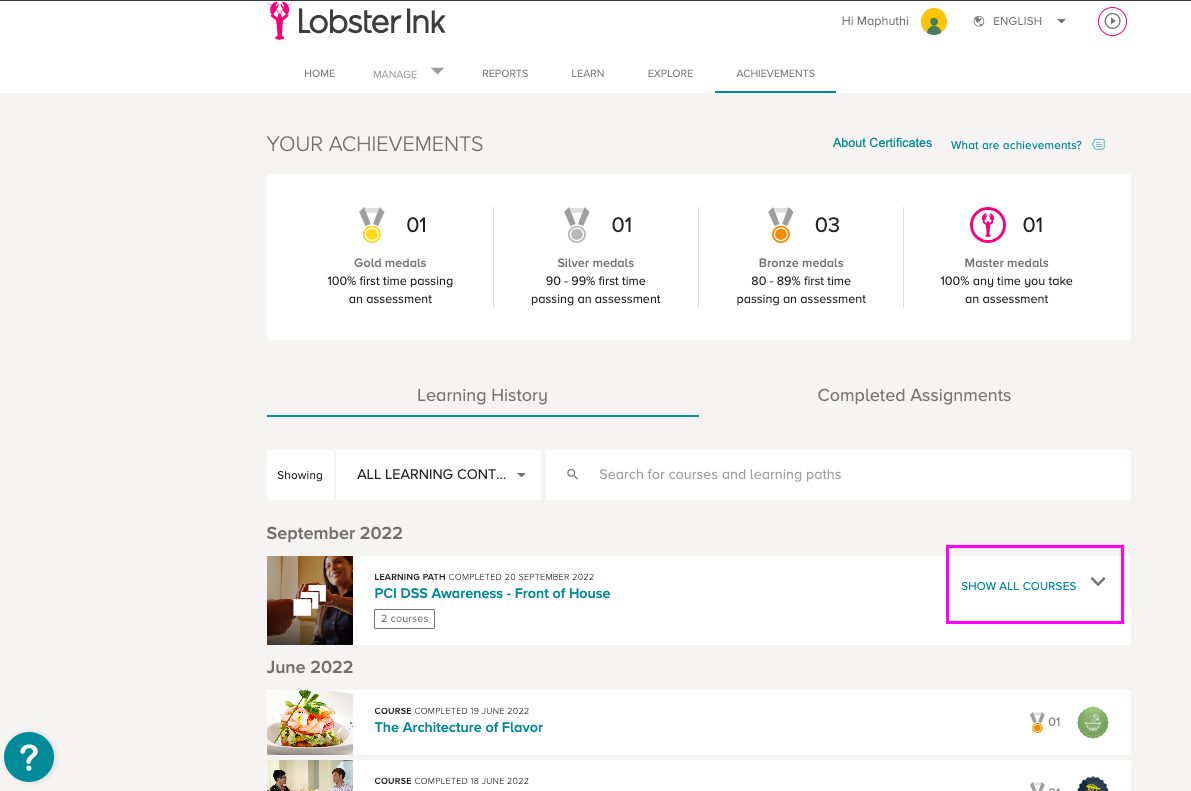 Step 3: Click the DOWNLOAD CERTIFICATE button to retrieve the PDF document.