Who can edit an assignment?
Any manager in the learner group for the learner
Note: Editing an assignment may affect its learning content and which learners it is assigned to. New content will be assigned to learners. Content that is no longer part of the assignment will be removed. Courses that learners have started will be moved to the self-assigned section on their Learn page.
Step 1: In the top menu, click MANAGE and select MANAGE ASSIGNMENT.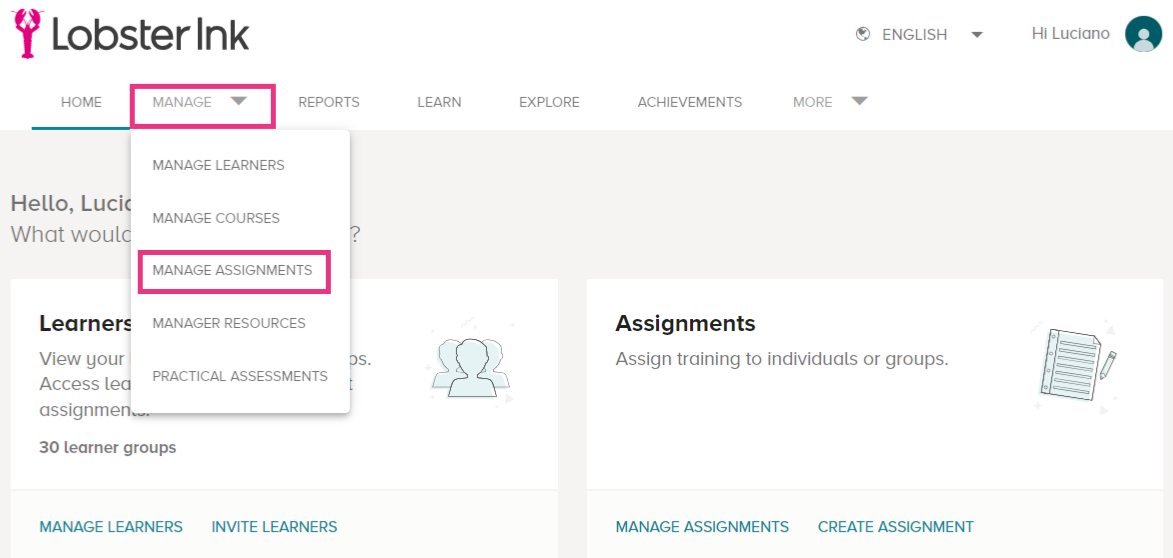 Search for the assignment and click.

Step 2: Click EDIT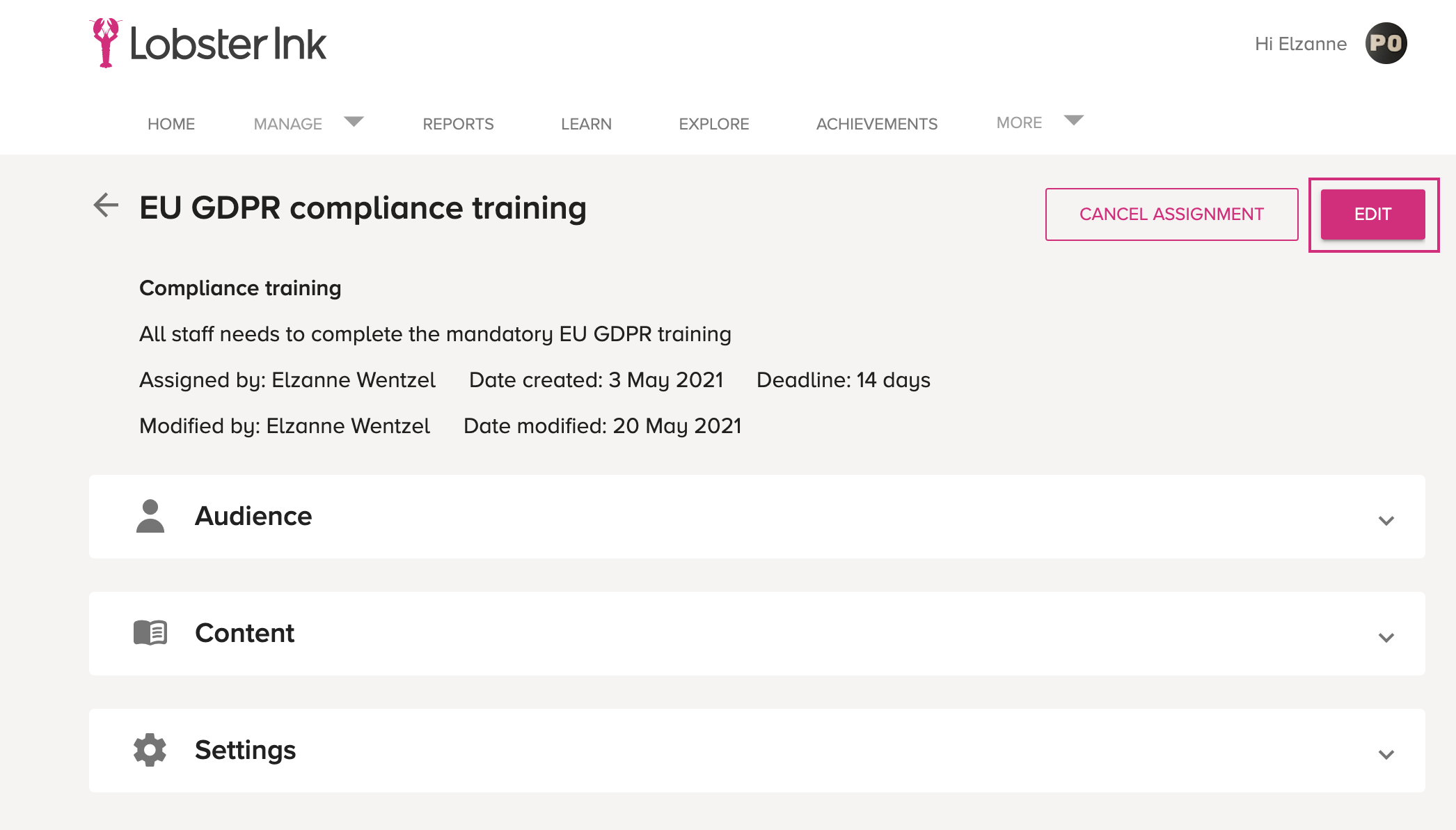 Step 3: Click CONFIRM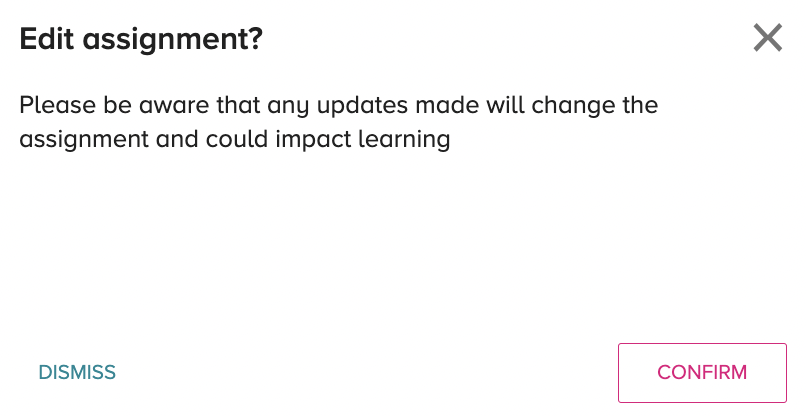 Step 4: On the Review page, hover over the section you want to edit and click on the pencil icon.

Step 5: Click SAVE CHANGES