Step 1. In the top menu, click MANAGE and select MANAGE LEARNERS. Search for the Learner who requires a new password and click VIEW LEARNER DETAILS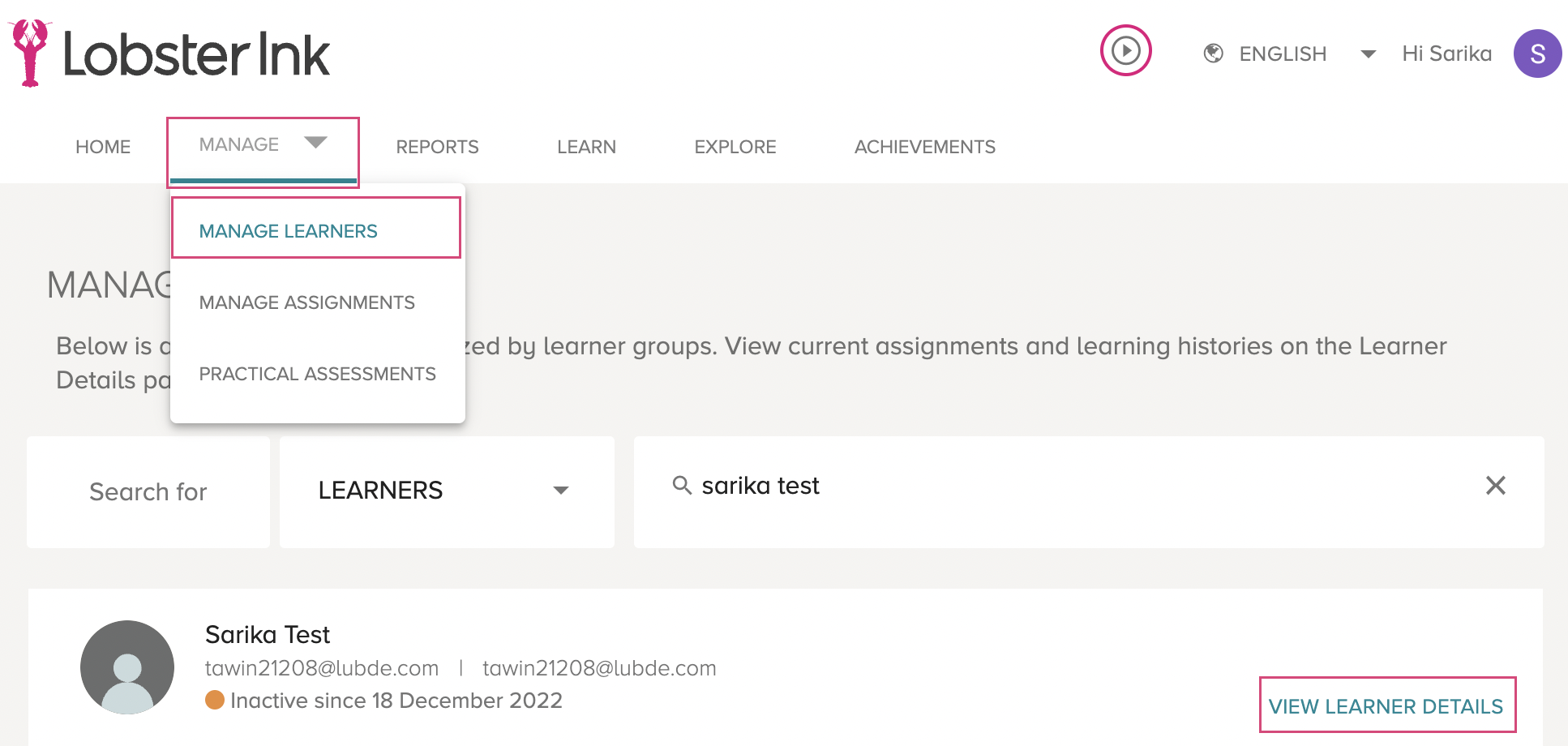 Step 2. Select the vertical ellipsis (three dots) and click RESET LEARNER PASSWORD.
Note: If the learner has an email address linked to their account, the Reset Learner Password button will not be visible due to our recent feature update. For more information on this, please refer to the help article here: Why can't I reset a learner's password?
Step 3. Click CREATE PASSWORD
Step 4. Copy the temporary password and provide it to the Learner for them to use when logging in to the workspace again.