Q: How do I sign up by email as a new user?
A: You will receive an email from no-reply@lobsterink.com to set up an account on Lobster Ink.
Once you receive your invitation, please follow the steps below:
Step 1: Please click the "Join Now" button in the invitation email.
Step 2: Select "I am a new user and need an account" and click next- It is imperative that you choose this option on your first interaction with the platform in order for the platform to identify you and place you in the correct team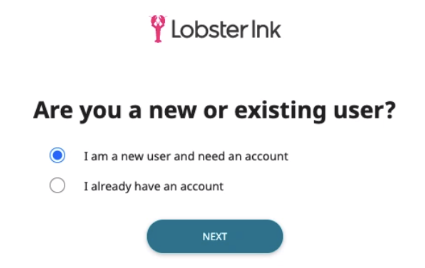 Step 3: You will then be directed to the Lobster Ink sign-up page.
Step 4: Fill out your details; your name, surname, and password. Your email address should automatically populate in the form.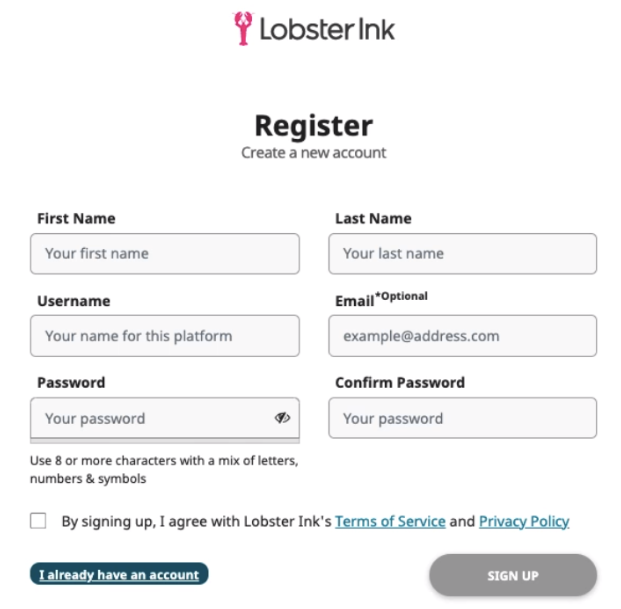 Step 5: Upon sign up, you will enter the Lobster Ink platform and the content will be available to you on the EXPLORE page. Happy Learning
N.B Once you have confirmed your email address, you will be able to use the forgot password function as your email address will be registered in the database