After you've completed the last theory assessment in your course, you would have been prompted to click "Continue Course."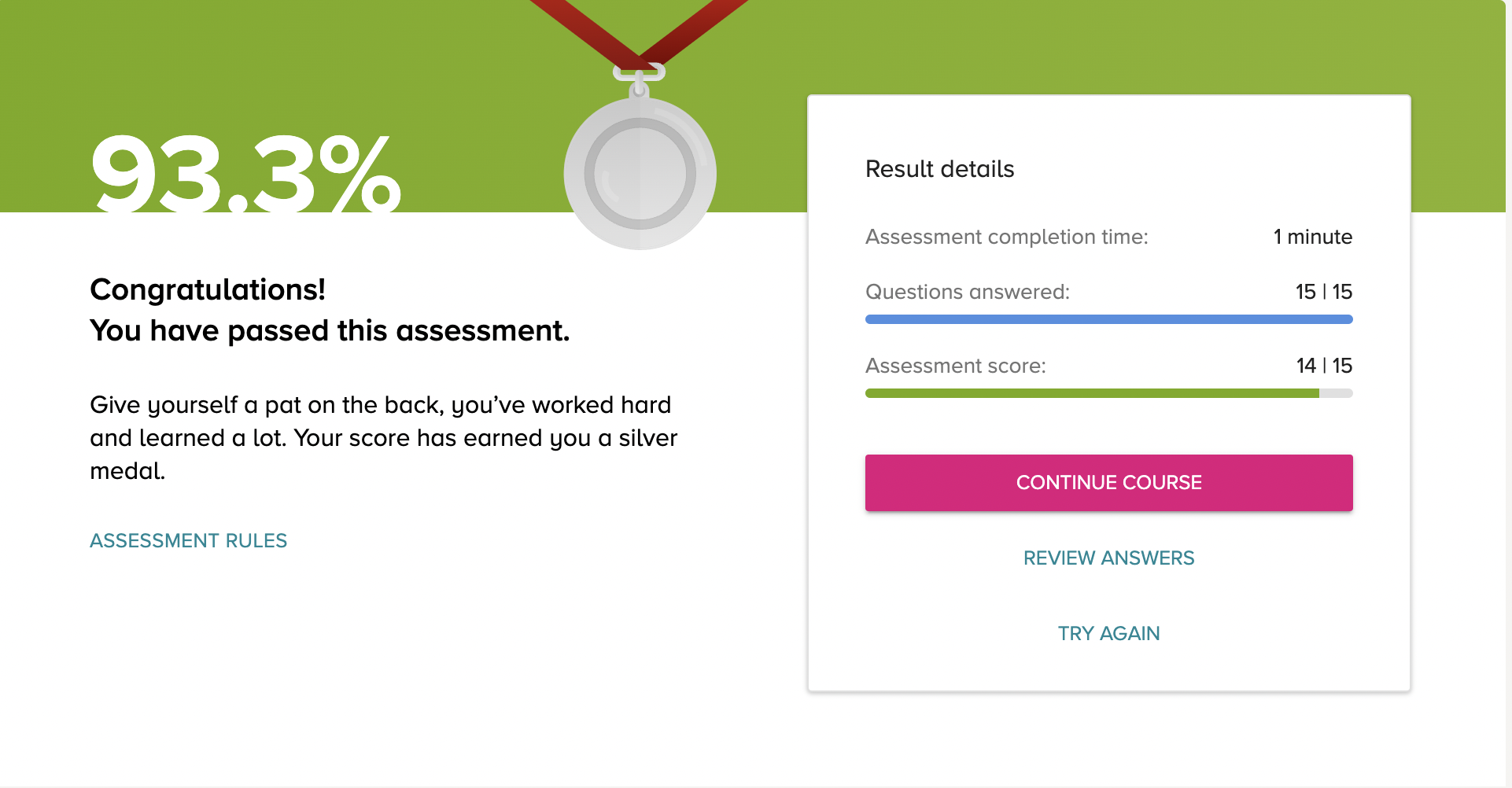 You will then be taken to a page to view the pending practical assessment below: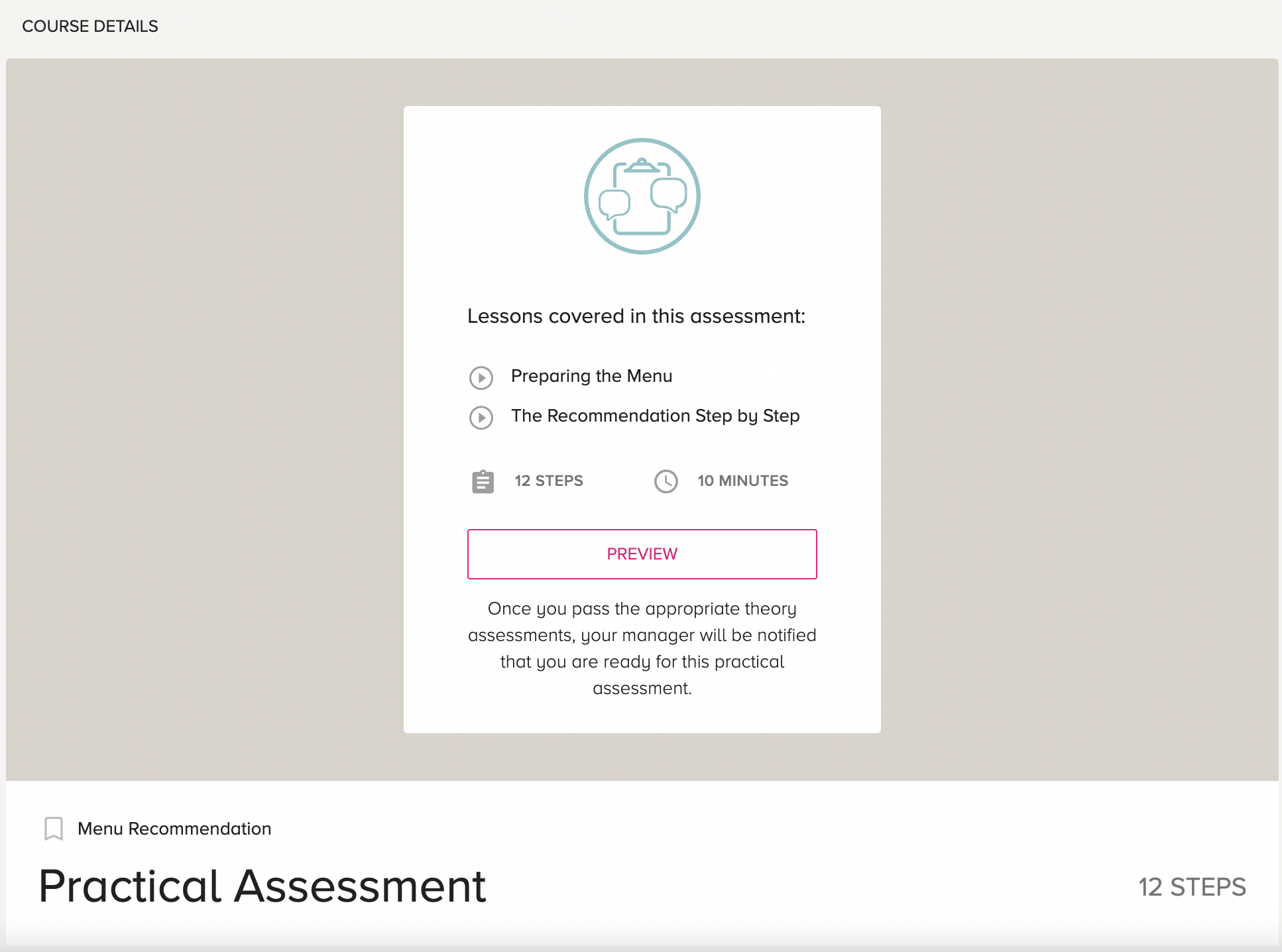 To preview your practical assessment, click on the Preview button. Once done, you'll be redirected to a page where you'll be able to view your instructions and the relevant information required to take your practical assessment.
To start your practical assessment, please reach out to your manager or learning coordinator for further guidance.