Step 1: Go to the Workspace URL your manager shared with you.
Step 2: Click the Forgot Password button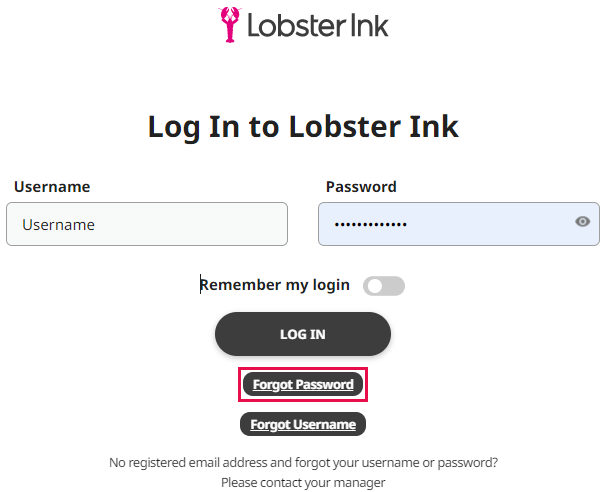 Step 3: Enter your registered email address and click submit.
Step 4: You will receive an email from Lobster Ink <noreply@lobsterink.com>. Click the hyperlink (click here) to reset the password.

Step 5: Fill in the required information: email address, new password, confirm the password and click RESET.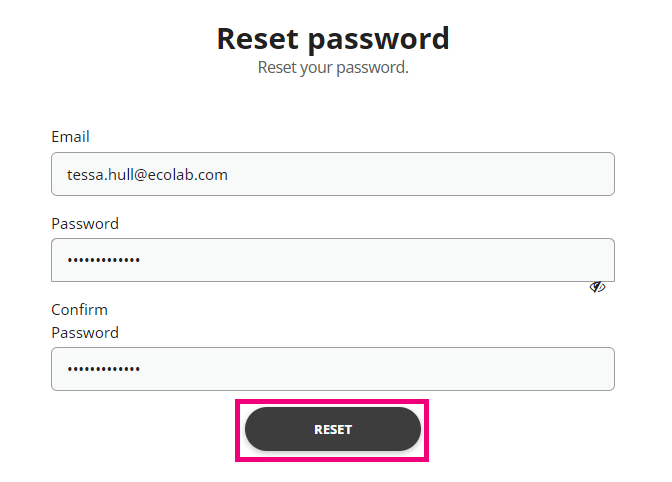 Step 6: A reset password confirmation pop message will appear.